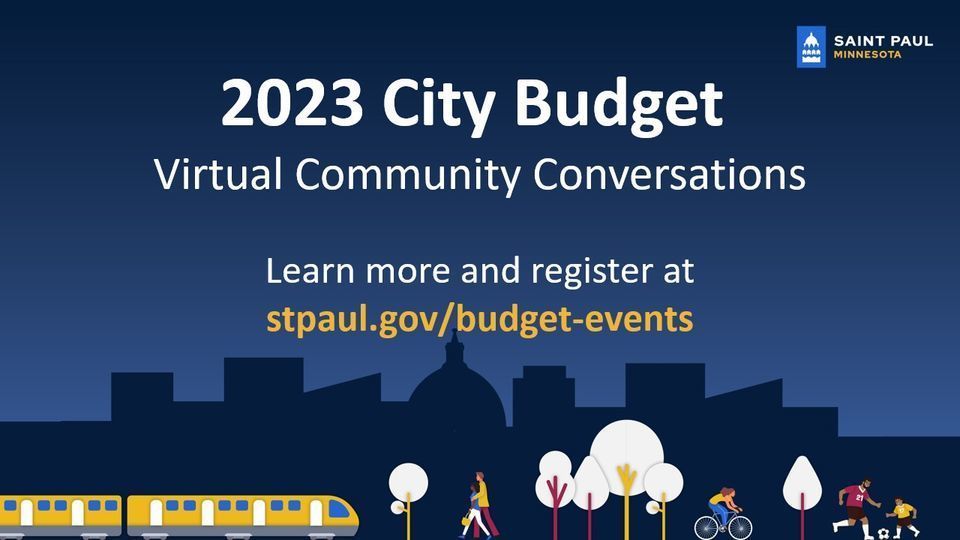 "A budget is more than just a series of numbers on a page: it is an embodiment of our values."
                                                                                - President Barack Obama
This coming Saturday, May 7, 2022, the City of Saint Paul kicks off the first of five virtual community conversations, designed to give a voice to residents as the city's 2023 budget begins to fall into place. This effort will engage the people of St. Paul in a process that "reflects the types of decisions city leaders face each year" when developing an annual budget. Moreover, the participation of citizens will help to inform city leaders and "identify the values and priorities that shape the vision" for Saint Paul's 2023 budget proposal.
These virtual conversations, which will be led by the City of Saint Paul's Office of Financial Services (in partnership with the Mayor's Office) are all free and open to the public. And, each session includes discussion time with Mayor Melvin Carter. The schedule for these community conversations is:
Saturday, May 7 – 10:00 – 11:00  a.m. 
Thursday, May 12 – 6:30 – 7:30 p.m. 
Tuesday, May 19 – 9:00 – 10:00 a.m. 
Tuesday, May 24 – 6:30 – 7:30 p.m. 
Thursday, June 2 – 6:30 – 7:30 p.m.
For more information and to register for one of these sessions, click here . Anyone requiring special accommodations to participate, can make their request on the online registration form.   
And always remember, as Dr. King and many others have stated time and time again, "A budget is a moral document."