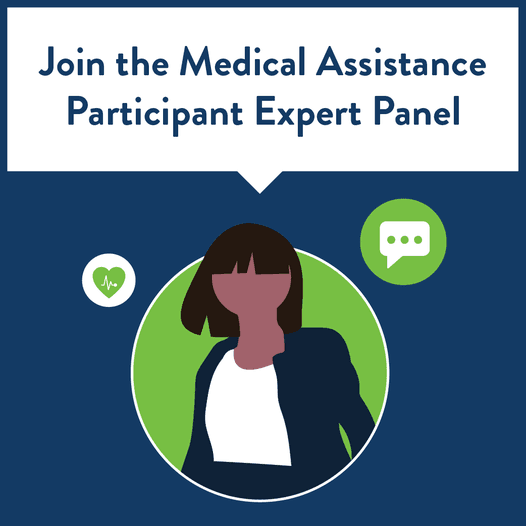 Wilder Research and the Minnesota Department of Human Services (DHS) are partnering to create a Medical Assistance (MA) Participant Expert Panel. This panel will provide MA and/or MinnesotaCare participants the opportunity to share their experiences with these programs. Participants will be asked to meet once a month over the course of 12 months and will paid for their time ($40 per meeting). The results of this study will support efforts designed to improve both access to and the quality of healthcare in Minnesota, particularly healthcare provided via telephone or virtual visit. Questions that will be addressed as part of this study include:
How do you feel about getting health care by video or phone instead of going to a clinic?
What was it like to enroll in MA? What was it like to access other benefits such as the COVID-19 stimulus payment?
How difficult is it to get an appointment with a doctor or other health professional?
How can MA help people to be healthy in body and mind? 
To become a member of the MA Participant Expert Panel, you should be:
At least 18 years of age
Available to meet monthly for one year 
Enrolled in Medical Assistance and/or MinnesotaCare for at least one year
Interested in sharing your experience with program leaders
Applications for the MA Participant Expert Panel are due this coming Friday, November 19, 2021 at 5:00 pm. For more information and to submit an application, please click here.