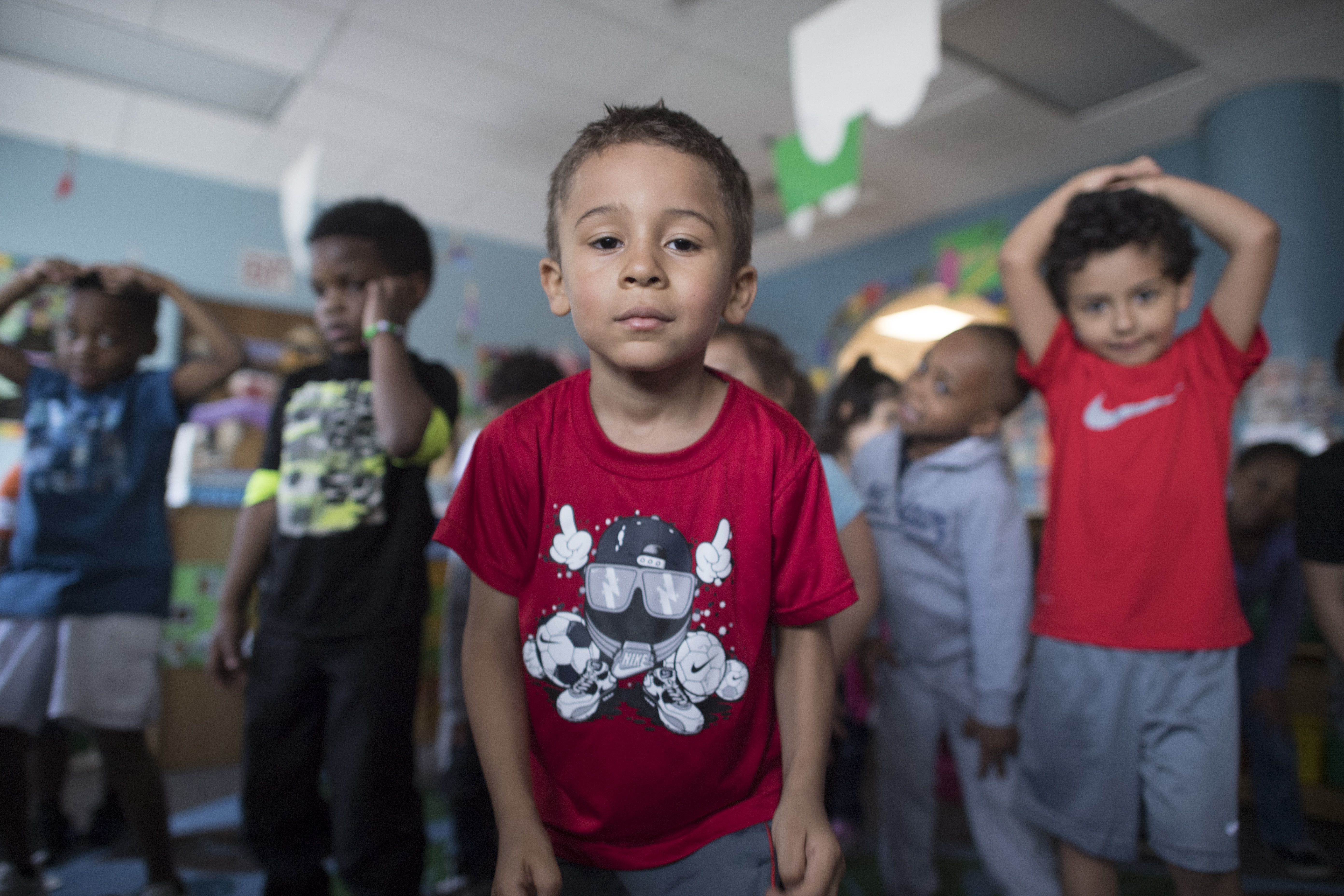 As the 2021-2022 school year approaches, Community Action Head Start is significantly increasing its early learning services for low-income infants, toddlers, and their families. Thanks to a $1.3 million expansion grant from the Administration for Children and Families' Office of Head Start, the only one awarded in the State of Minnesota, Community Action Head Start has added a total of 64 center-based slots and 12 more home-based slots for infants and toddlers beginning this school year. This expansion has also created over 30 new jobs in the local community.
Research reveals that a child's brain reaches approximately 80 percent development by the age of three, and is 90 percent developed by the time a child begins kindergarten. As such, these slots are critical as they increase the number of at-risk children in Ramsey County that can access high-quality early childhood programming that enhances their physical, social, emotional, and intellectual development, while preparing them for success in both school and life. Moreover, this programming supports parents and families through health services, engagement and educational opportunities, and can connect them to other agency programs including food support, energy assistance, affordable housing, employment services, transportation, and money management.   
Through a brand new partnership, Community Action Head start will be able to offer our expanded center-based slots at AGAPE High School in St. Paul, where we will operate a total of six-classrooms. Two of these classrooms will provide year-round services, including summer school. The other four classrooms will operate during the regular school year with teachers providing additional services to families during the summer months through home visits and outreach. The additional 12 home-based service slots for infants and toddlers will also include support for pregnant women, assisting with prenatal care, health screenings, education, and referrals to other community programs and resources.
Community Action Head Start is committed to serving children and families most in need in our service area and the key tenants of our infant/toddler philosophy assert that:
Families will be partners in care. We will seek out families' beliefs, values, practices, and child-rearing strategies and include them in our caregiving practices whenever possible.
We will provide individualized care. We value following children's unique rhythms and styles, which promotes well-being and a healthy sense of self.
We believe that infants and toddlers learn and develop most effectively through active exploration, involvement, and manipulation of their environment. The environment will be set up to encourage individual play and exploration. 
Young children are curious, motivated learners, and also dependent upon adults for nurturance, support, and guidance. They need to be both respected as learners and protected in their vulnerability.
All of Community Action's Head Start Centers maintain the highest possible 4-Stars from the Minnesota Department of Human Services' Parent Aware rating system. If you are a resident of Ramsey County and want to learn more about Community Action Head Start and Early Head Start, including eligibility guidelines, program updates and assessments, and how to apply, call us at 651-603-5977 or visit us online at https://caprw.org/services/head-start/. For Minnesota households that reside outside of Ramsey County, please call 800-763-6481 or visit the Minnesota Head Start Association (mnheadstart.org) online to locate the nearest Head Start program.