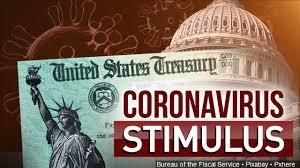 Last night President-elect Joe Biden publicly shared his proposal for another coronavirus relief bill to be voted on sometime after his administration officially takes office next Wednesday, January 20.
The $1.9 trillion package, which is being called the American Rescue Plan, addresses several of the critical issues that the Community Action blog (and our social media platforms) has highlighted in recent weeks. Among the specific provisions laid out in this plan include:
An additional $1,400 in Economic Impact Payments to most Americans (including money for eligible adult children claimed as dependents on their parent's federal tax return).
$25 billion more in emergency rental assistance, plus an extra $5 billion to assist households in paying their utility bills (energy, water).
A three-month extension of the recent 15 percent increase in monthly Supplemental Nutrition Assistance Program (SNAP) payments, thus keeping this added benefit in place through September of 2021.
$400 per week in supplemental unemployment benefits.  
An expansion of paid sick and family medical leave.
Raising the federal minimum wage to $15 per hour.
Significant increases to the Earned Income Tax Credit (EITC), Child Tax Credit (CTC), and the Child and Dependent Care Tax Credit (CDCTC).
The American Rescue Plan also calls for: the rapid acceleration of COVID-19 testing, contract tracing, and distribution of coronavirus vaccines; economic assistance for tribal governments; support for small businesses, the healthcare industry, and schools; and financial relief for students among other provisions.
This proposal will still have to pass both houses of Congress and numerous changes/adjustments could be made prior to (when and if) the bill becomes law. Community Action will provide regular updates to the proposed American Rescue Plan right here on our Working Together blog as well as on our Facebook and Twitter pages.