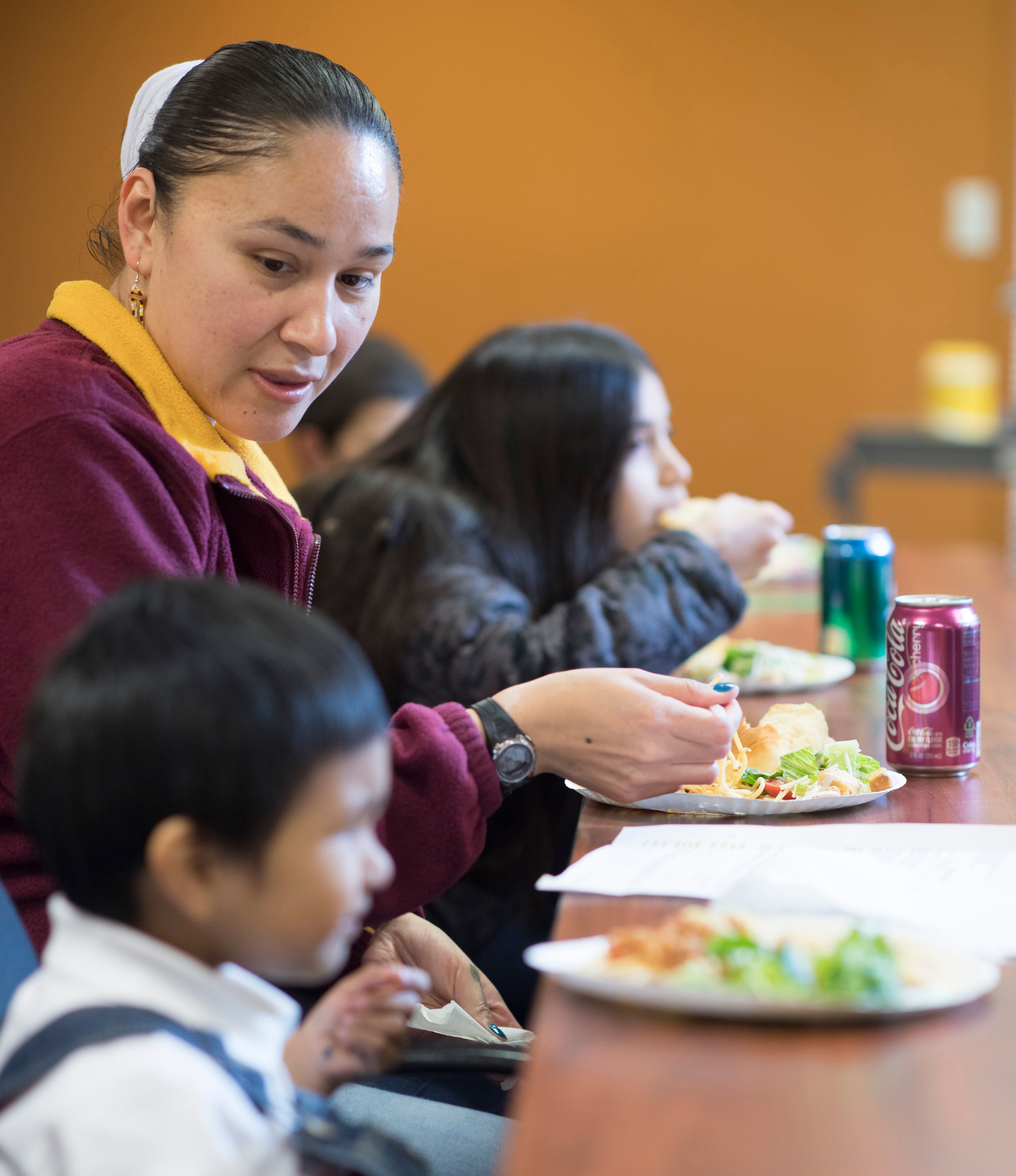 Last Tuesday, June 16, 2020, Community Action Head Start/Early Head Start's Food Distribution event provided 2,640 free meals to 220 Head Start children and their families. 
Normal food distribution will continue today, June 23 as well as next Tuesday, June 30 (from 11:00 am to 12:30 pm), at both McDonough HS (1544 Timberlake Road) and Battle Creek HS (2181 Suburban Avenue). The McDonough and Battle Creek events will cease after June 30, however, there are a number of Summer Food Service Programs (SFSP) that serve those communities. Head Start staff will begin to provide families with information on those locations (and which SFSP sites are nearest to them) before the end of June.
As noted last week, the regular University HS food distribution has been absorbed into The Journey School's USDA Summer Food Service Program (at 775 Lexington Parkway North), which will take place every Wednesday (starting tomorrow, June 24) from 10:00 am to 12:00 pm through August, 26, 2020. The Journey School SFSP will serve Community Action Head Start families from our University, Skyline, Ruth Benner, Midway, and West Side centers, providing five breakfasts and five lunches to each participating child that week.
If you are a Head Start or Early Head Start family and would like to participate in this vital community initiative, please contact your child's teacher, Family Advocate, Home Visitor or Center Education Coordinator to register. You can also text Ms. Molly at 651-285-1929. Please share your child(ren)'s name, birthdate and the center they attend.
And, for the location of other free food resources in the City of St. Paul and other locations, please visit freefood.org.  
Community Action Partnership of Ramsey & Washington Counties is an equal opportunity employer and provider.