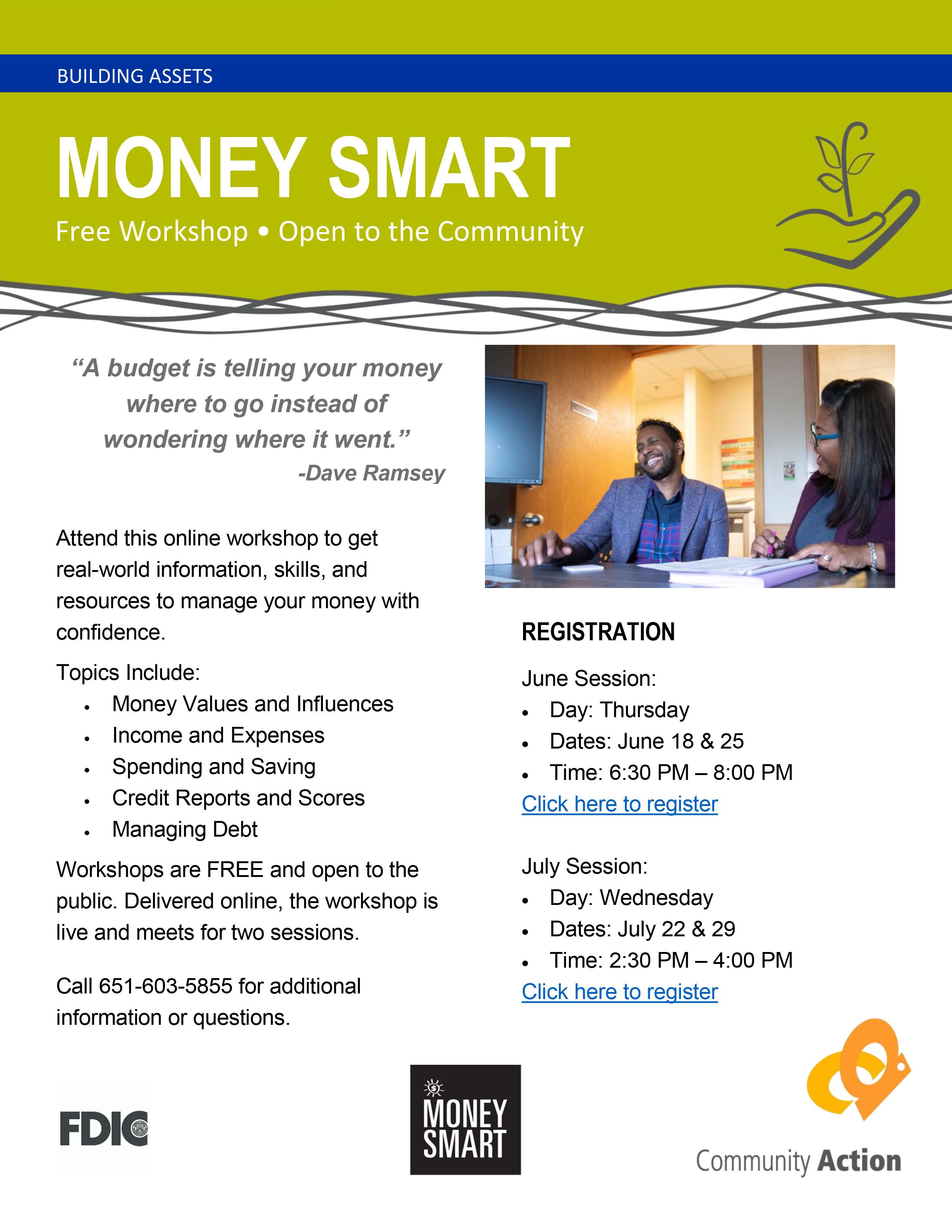 Community Action Partnership of Ramsey & Washington Counties is pleased to announce that our Community Engagement Department will be offering Money Smart workshops in June and July. Established in 2001, by the Federal Insurance Deposit Corporation (FDIC), Money Smart is a financial education curriculum designed to enhance financial management skills and foster positive experiences with banking institutions.
This online workshop is free and open to the public and will be delivered through two live 90-minute sessions. Registration for both the June and July workshops is now available. In June, Money Smart will be held on Thursday, June 18, and Thursday, June, 25, from 6:30 pm to 8:00 pm both evenings. To register for June, please sign up here at gotowebinar.com. The July workshop, will be held on Wednesday, July 22, and Wednesday, July 29, from 2:30 pm to 4:00 pm each afternoon. July registration can be also be completed at gotowebinar.com.
The Money Smart curriculum will provide participants with real-world information, new skills and knowledge, and important resources to help manage money, establish good credit, and build assets with confidence. The topics to be covered during these workshops include:
1) Money Values and Influences
2) Income and Expenses
3) Spending and Saving
4) Credit Reports and Scores
5) Managing Debt
For questions or additional  information on our Money Smart workshops, please contact Community Action's Financial Services Coordinator Beth Kleiter by phone at 651-603-5855 or via email at bkleiter@caprw.org. And for more about the programs and services of our Community Engagement Department, please visit us online at caprw.org.