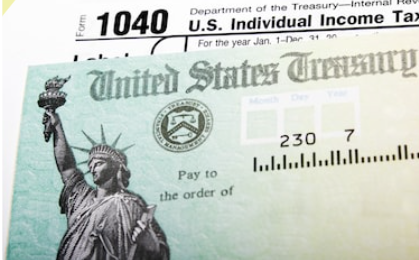 In an effort to expedite Economic Impact Payments to millions of eligible Americans, the Internal Revenue Service (IRS) is urging anyone yet to receive their payment to visit its Get My Payment tool to enter their direct deposit information. In the first month of the program approximately 130 million people have received their payments. Still, the IRS, partnering with both the US Treasury Department and the Bureau of Fiscal Services (BFS) is seeking to ensure that everyone receives these payments as soon as possible.
The IRS has set the deadline for Americans to enter their direct deposit information for this Wednesday, May 13, 2020, by 12:00 pm Eastern Time. Charles P. Rettig, Commissioner of the IRS, explains, "We're working hard to get more payments quickly to taxpayers…Time is running out for a chance to get these payments several weeks earlier through direct deposit. "Eligible individuals who miss this deadline will instead receive a paper check through US Mail, which the IRS will begin processing in late May and into the month of June. 
For anyone who used direct deposit for their 2018 or 2019 tax refund or receives their Social Security (SSA), Supplemental Security Income (SSI), Veterans benefits (VA) or Railroad Retirement Benefits (RRB), and have still not received their Economic Impact Payment, you should still expect to have your payment deposited automatically into the bank account on file. If you are unsure whether or not the IRS has your direct deposit information or simply want to where your payment is, you should also visit irs.gov to use the Get My Payment tool, where you can check the status of your payment, see your payment status, and if necessary enter your bank account information.