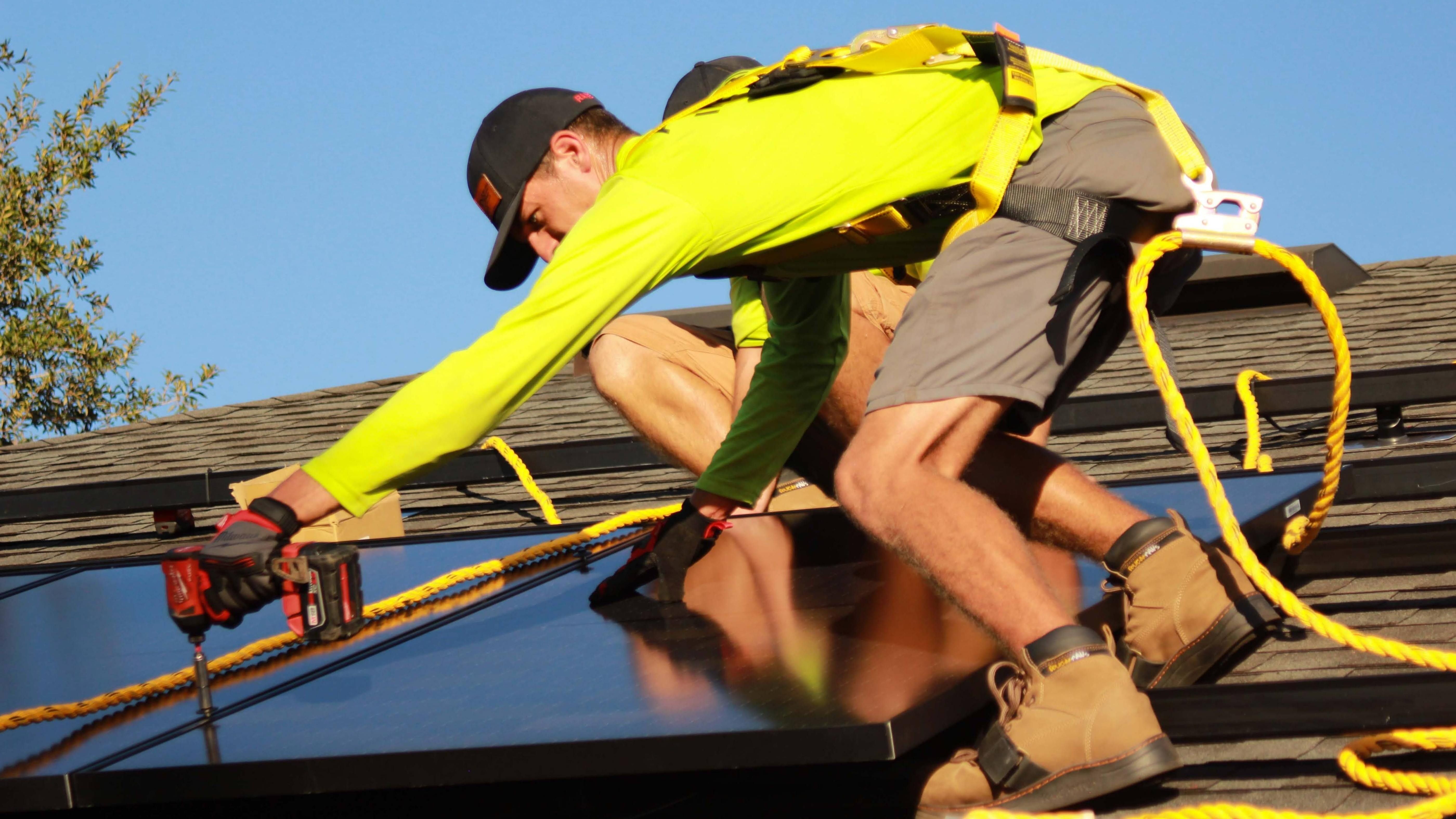 Xcel Energy, like many energy service providers across the country, is making a push towards electrification. This is a huge part of their goal of being 80% carbon-free by 2030 and 100% carbon-free by 2050. While this move towards electrification will create less carbon emissions and have positive effects on the environment, in the short term, many folks across Ramsey and Washington Counties will see their electric bills go up.
In fact, electricity prices won't just go up from increased demand as homes convert their large appliances like water heaters, dryers, and ovens from gas to electric, Xcel plans to raise electricity prices by 21% over the next three years. So, Community Action's new solar program in our Energy Conservation department couldn't come at a better time.
In 2019, congress passes legislation that allowed programs like our Energy Conservation department "to provide assistance to low-income solar projects." And, while it's taken some time to get this program on its feet at Community Action, we are just starting to get solar installation projects approved.
"[Right now] we have three projects approved, and four that are pending," says Kendrick Paulson, Community Action's Assistant Director of Energy Conservation. "So, we're hoping to have at least 7 by the end of the year."
Paulson sees great opportunity in this new solar program to offset the inevitable increase in electricity in the coming years.
"If we are going to be increasing their electric bill by adding electric water heater, oven, dryer," says Paulson, "we are going to offset that consumption with solar. And if we're generating 100% of their electricity bill not only have we lowered emissions—which is great for the environment—but we've been able to lower their gas bill by switching their appliances to electric and we've been able offset their electric bill potentially by 100%."
At the moment, there are still obstacles to getting these projects started. Community Action is continuing to build partnerships with subcontractors to install solar panels on approved homes. But because these subcontractors are so backed up, these projects are usually taking six months to get started from their approval date.
Nonetheless, Paulson sees great opportunity for growth. Our Energy Conservation department has incorporated checking for solar feasibility in its home audits. As demand for solar grows and it becomes a bigger industry, there's hope that the process will move quicker and quicker. In the meantime, Paulson envisions a future where solar will become a regular part of the upgrades our Energy Conservation department makes on homes, when it meets the savings ratio of their energy modeling program.
"When our objective is to reduce their energy bill and their energy burden," says Paulson, "you're not gonna find something better that we can do to their house."