Listening to Our Neighbors
From the our very beginnings in 1964, our movement has charged communities to work together with the true "experts" on poverty—low-income people themselves—to create effective solutions and appropriate supports. As such, we conduct a Community Needs Assessment every three years with the goal of understanding the underlying causes and conditions of poverty to address the unmet needs of the most vulnerable residents in our service area. 
Community Action is committed to changing the conversation surrounding poverty. In particular, we are trying to dispel myths and commonly held misconceptions about people living with low-incomes. We aim to educate the public, but we also strive to change the conversation of how we address the issues of poverty all together. We believe this is an imperative in our community. 
To overcome poverty, we cannot simply address its impacts alone. We must turn our attention and efforts to include combating the root cause of poverty. Without a mature and thoughtful dialogue, we cannot overturn the historical and systemic oppression that is at the root of why people live in poverty. Here are just a few ways Community Action hopes to achieve this: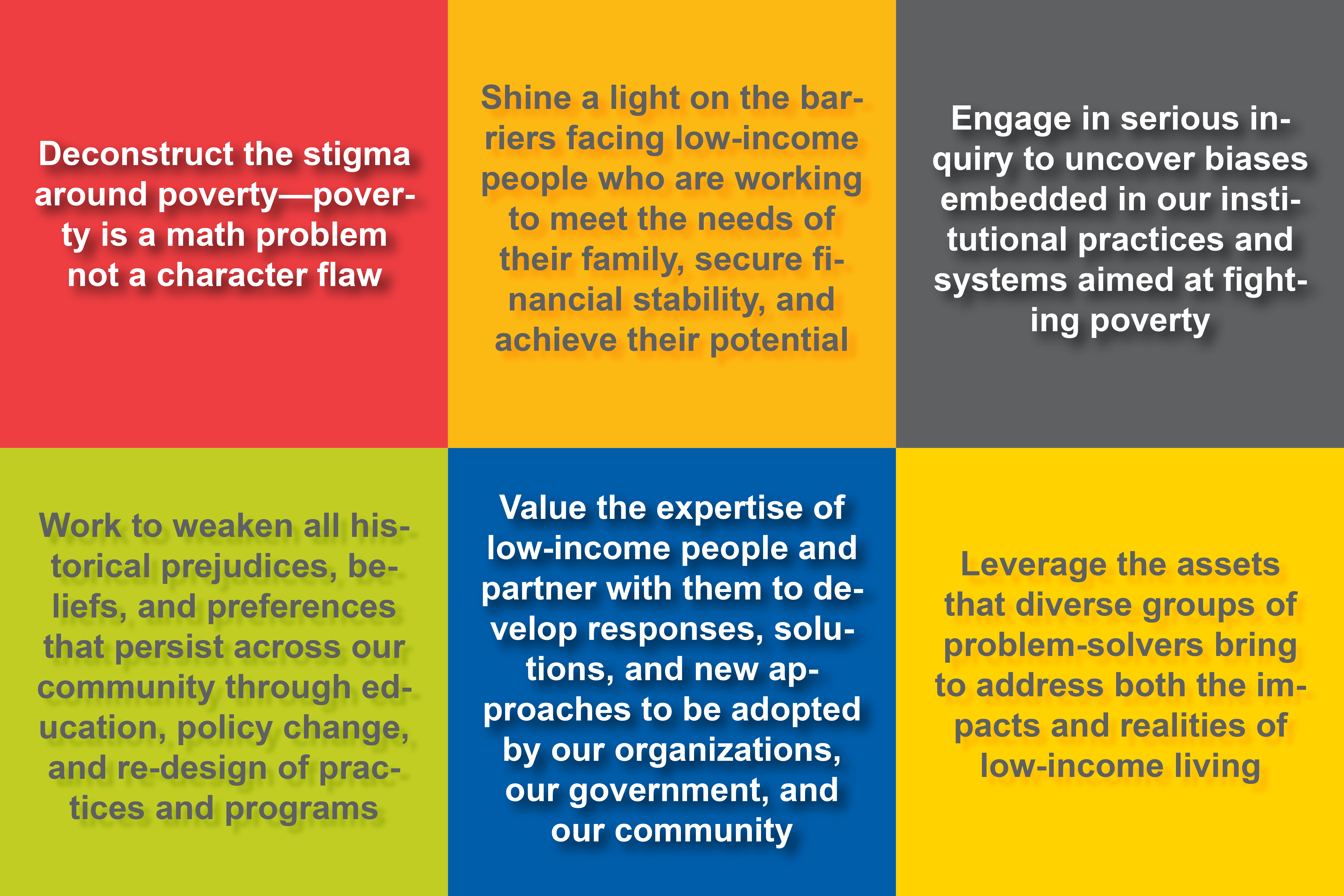 ---
Stategic Plan
In January 2019, our Board of Directors approved a new Strategic Plan that will guide Community Action for the next three years.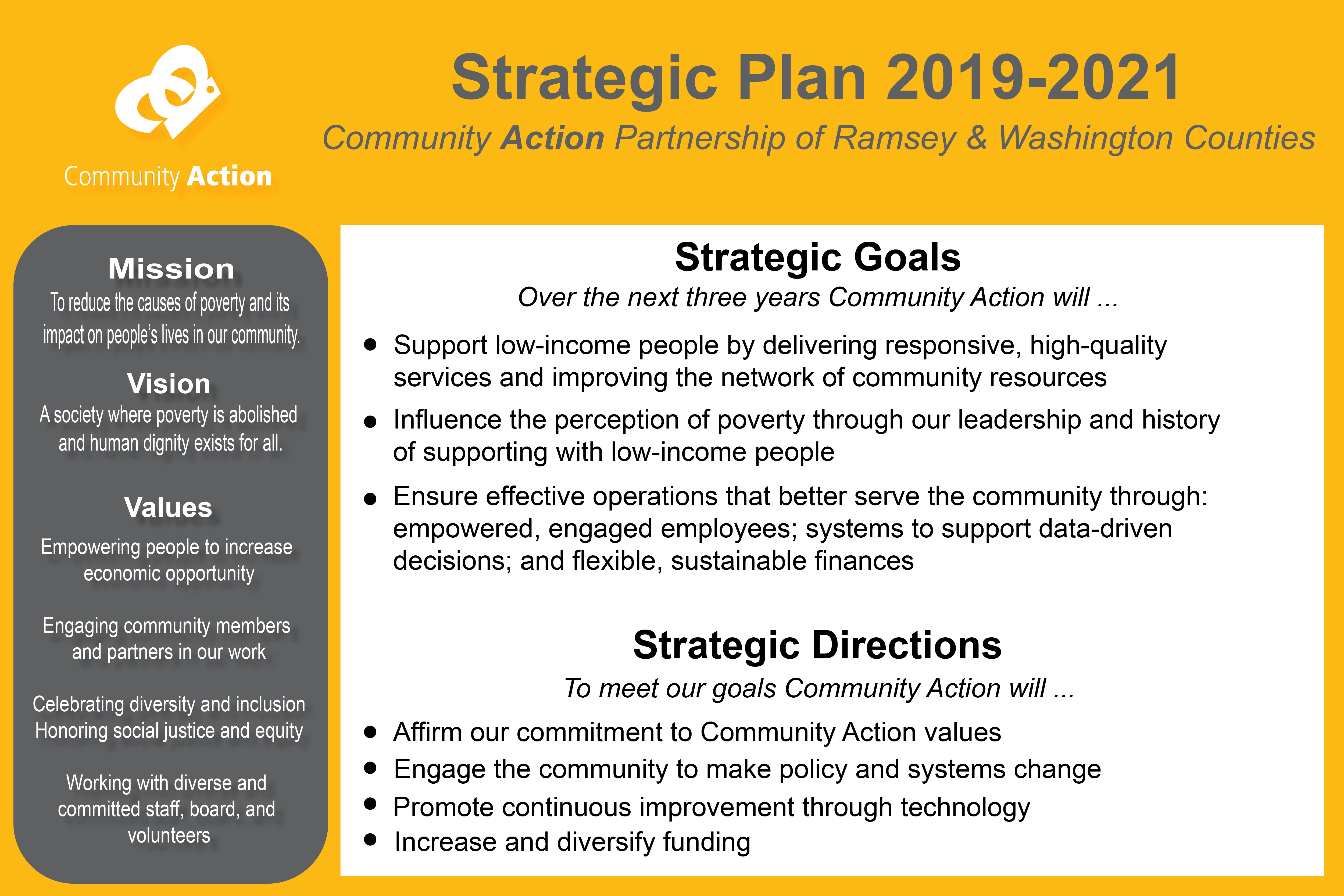 ---
Thanks to QuestionPro's generosity, we now have survey software that powers our data intelligence.